ADVANCE: P.L.U.G INTO THE NATIONS
Acts 1:8 (NIV)
"But you will receive power when the Holy Spirit comes on you; and you will be my witnesses in Jerusalem, and in all Judea and Samaria, and to the ends of the earth."
The theme for Missions Emphasis Weekend 2023 is "ADVANCE", inspired from Acts 1:8.
Continuing from the 2022 Missions Vision of 'Season of Expansion: Every People for Every Nation', we believe that missions is not just for pastors or care cell leaders, it is for EVERYONE! We were unable to labour on the ground due to the pandemic of the past 2 years. As the borders begin to open, we are eager to return to the mission fields and accomplish MORE of God's work. We believe that the time is now, the Lord is telling us to ADVANCE!
This aligns with the theme of our church 'Season of Expansion: There Is More' - where indeed, there is more of what we can do, and there is more of what God is calling us towards. As we disciple every Emmanuelite to be a go-er, give-er and pray-er, we shall ADVANCE His Kingdom in Jesus' Name.
Pray for the Nations
Love People
Understand God's Heartbeat
Go Make Disciples of all the Nations
Into the Nations
EVERY EMMANUELITE A GO-ER, PRAY-ER, GIVE-ER
Upcoming Mission Trips in 2023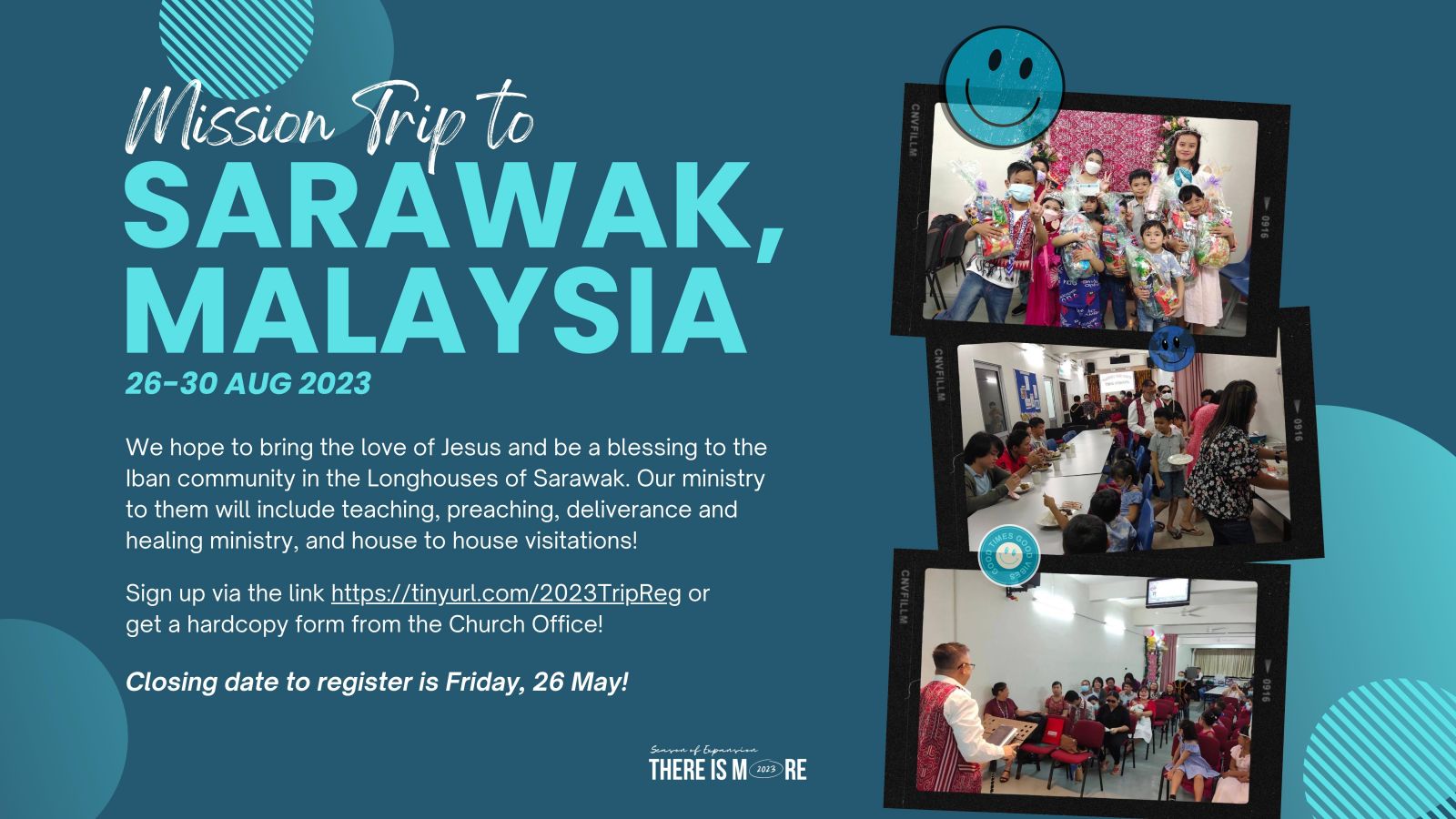 *Kindly note that trip location and dates are subjected to change.
ADVANCE Mission Trips Registration Form
If you're interested in going for the mission trips, please register using the form below:

For more information, you can find out here, check out our FAQ or contact the church office at 64455566 or missions@emmanuel.org.sg.
Ways to Give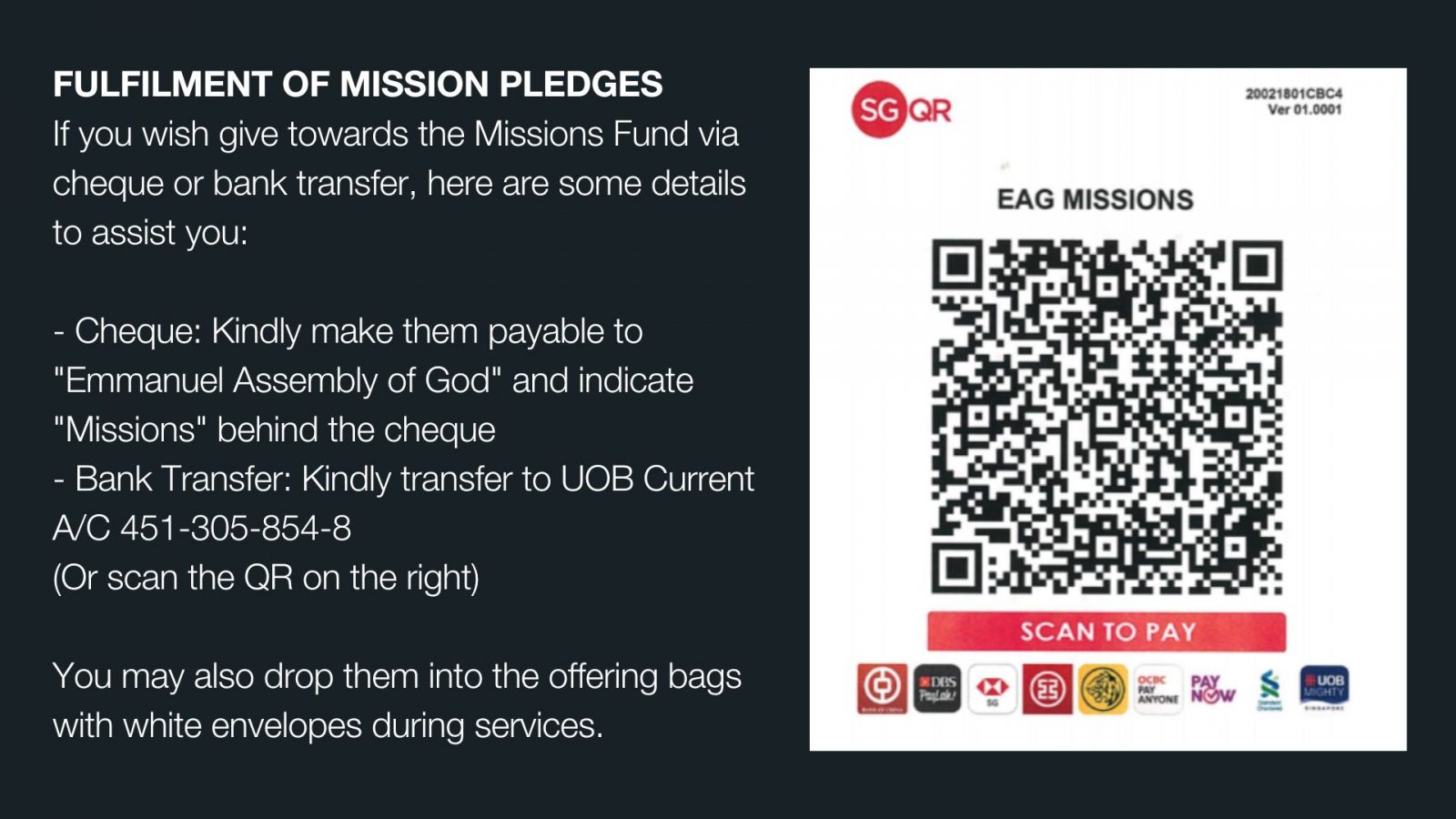 Our Mission Fields